What is there to say about smjrifle. He is a geek that loves to code and find perfect solutions.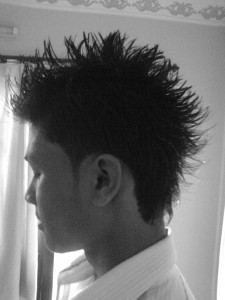 Ex Co-Founder of MeroSanoKatha
Founder of NOSK Bangalore
Member at ktmDrive

A dreamer, programmer, metalhead m/, passionate supporter of Man utd…. #OpenSource #Fedora #Reddevil #Korn #Beer #Geek #Android
Hey there, this is Smjrifle. I am the man with the mask and I wear a mask. And that mask, it's not to hide who I am, but to create what I am. I love doing crazy things, mostly in computers. I believe in freedom and am a active member fighting for internet security and privacy. I love to hack the solutions, and when I am stuck somewhere I just read my tattoo that is #hackLife and tell myself there is always a way. I love trying out new things, new platforms, I enjoy hanging out, doing events, drinking, playing football, read inspiring books, writing, programming solutions and anything that seems fun.
Website:
Smjrifle Tech Blog
MeroSanoKatha
Saedi Works
Smjrifle @twitter
Smjrifle in Github
GeekList – Smjrifle
Smjrifle! LinkedIn
Skills
C, C++, dotNet (VB and C#) , PHP, Python, Perl, Assembly Language(8085 & 8086), Java, NodeJS, Android, Phonegap and Cordova, Linux, Perl, XML, XSL, Jquery, JS, CSS, Oracle, MySQL, MongoDB, Sqlite, Angular, Gimp, Photoshop, Freehand, Arduino, RPI, ColdFusion, System Administration and security
I am not compatible with windows